Where Vision Meets Unparalleled Craftsmanship
Trusted Builder of Custom Homes for More Than 20 Years
Bring Your Perfect Home
to Life With Our Expertise
At Price Builders VA, LLC, we're more than just builders; we're your partners in creating a home that suits your lifestyle. Serving homeowners in Virginia, our dedication to excellence shines in every project we undertake.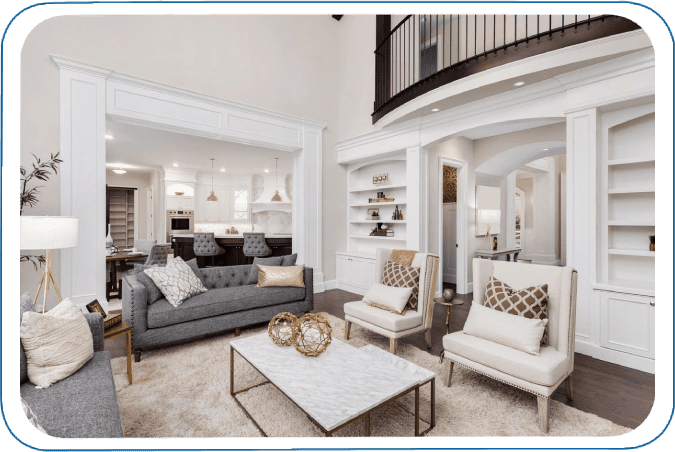 Redefine Your Space, Your Way
Unleash your imagination and craft a home that meets your needs and preferences with the help of our skilled architects, designers, and builders. We ensure every detail is perfect, whether you're starting from scratch or modifying an existing property.
Our team can also refresh your home through renovation, from upgrading your kitchen and bathroom to converting your garage into a functional living area. We combine your ideas with our precision and attention to detail to revitalize your space while staying on budget.
Do you want more space without the hassle of moving? Leave that to us. We excel at building additions that seamlessly integrate with your home, whether it's a bedroom, an office, or an enlarged living area.
Refreshing Kitchens and Bathrooms
We specialize in kitchen renovations, updating outdated spaces into modern and functional areas. Whether you want new cabinets, counters, or an entire layout overhaul, our team can assist.
Our expertise extends to bathroom remodeling with a focus on creating functional and aesthetically pleasing spaces. We help with choosing fixtures and finishes and creating the layout of your dreams for bathrooms of all types.
Achieve Outdoor Living Perfection
Enhance your outdoor spaces by having us build or update your deck, porch, and pergola. You can trust us to come up with a design that maximizes your outdoor area and complements your home's aesthetic.
Flooring Solutions for Every Style
Discover a wide range of flooring options to match your style and budget. From hardwood to tile, our precise installation ensures your floors shine.
Have a splendid home with Price Builders VA, LLC's help. Reach out to us today to discuss your project or learn more about our services.